Call an Emergency Dentist for Prompt Dental Care in West Loop Chicago, IL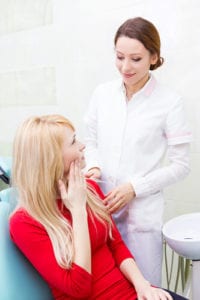 When an accident occurs and it damages a person's teeth or gums, it is critical to see an experienced emergency dentist as quickly as possible. Delaying dental treatment can have a long-lasting, negative impact on your dental health and it is very possible that otherwise preventable damage could occur if you don't seek the emergency dental care you need quickly.
At Millennium Dental, we offer the dental emergency services that you need. Call us right away if you need to schedule a prompt appointment to visit with an emergency dentist for any reason.
How to Determine if You Need Dental Emergency Services
Some people are worried about calling an emergency dentist, because they don't want to be over-reacting to an accident. But, if you suspect that there is any damage to your teeth or gums, it is better to call us as soon as possible.
From the moment that the accident occurred, the clock starts ticking. You have a limited amount of time to get the emergency dental services that are needed to protect your teeth from additional damage, so you need to contact us immediately.
Here are some examples of reasons why you might need dental emergency services:
Toothache or pain
Broken tooth
Broken crown
Broken or damaged filling
Chipped tooth
Damaged, bleeding gums
A tooth has been knocked out
Whether you are experiencing some discomfort or you were in an accident, call our office as soon as possible and we can schedule an appointment for you to visit.
Scheduling an Emergency Dental Care Appointment
When you call to schedule emergency dental services, we will set up a time for you to come into the office. If it is during business hours, we can fit you into the schedule for a same-day appointment. In the situation where the accident occurs after hours, we will work with you to schedule an emergency appointment to meet at our dental office.
During the call, we will also talk with you about the accident, in order to provide instructions that should be followed right away for same day emergency dental care. These detailed instructions are essential to protect your dental health. For example, if a tooth has been knocked out, we will tell you how to handle the tooth and the best ways to transport the tooth to our dental office.
When you need dental emergency services, Millennium Dental is here for you! Call us right away for a walk in dentist appointment.